There is so much more to a home than a simple wooden frame!
It's where families are raised, holidays are hosted, and memories are made. A home represents the pride, character, and personality of an individual. It shouldn't look the same as the one next door.
Step outside the box!
Let us help you build a home with some personal touches that will set it apart from the rest! Make your home truly yours!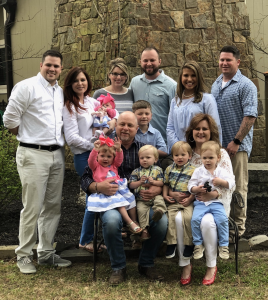 Gustafson Properties, LLC is a family-owned and operated company that has been building custom homes in Desoto County and the surrounding area for over twenty years!
We are licensed, insured, and members of the Bonded Builders' Home Warranty Program. We take pride in adding distinctive character to each home we build.
Over the years, we have become recognized for the distinguished and unique concepts we have implemented in our construction process. We believe everyone has the right to love the home they live in, and we are committed to helping that dream become a reality!
If you're looking for a custom home builder, we are up for the challenge!
Building Something Better!!!