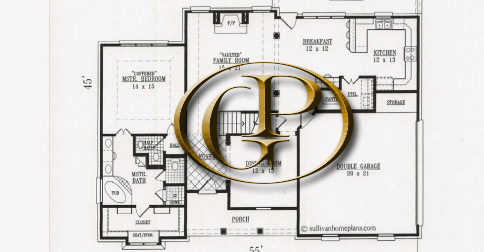 There's no doubt about it, our homes are full of underutilized space. And no space is less utilized than the garage. I mean, it's just a place to park your cars…right?
Wrong! Try to see past the old oil stains and scuffed up walls, and let's look at what we can really do with this room.
Tips for the garage during home design:
Don't skimp on space. Sure, traditional plans may refer to a 20'x20' garage as "double", but be assured you will be hard pressed to find two of most vehicles that can comfortably fit in such tight quarters. If you're in the design phase, and bumping the garage walls out to a comfortable 22'-24' space is an option, jump on it. Unheated space doesn't bring near the value that heated does, but the convenience will be well worth it in the end!
One of the most affordable items in the construction budget is insulation. This is an upgrade you can afford! And the return will be well worth it.
Upgrade to a belt-driven motor. While there are several pros and cons to all the different types of garage door motors, the most beneficial factor of the belt-driven motor is its elimination of all the pops and clanks that you tend to get with chain-driven.
Run plenty of receptacles. Maybe even drop a cable. A garage makes a great place add a TV.
So, what's so exciting about a garage…the extra space! And here's some examples of what you can do with it:
Your Home Gym: It's unlikely that you have 20'-30' of free space anywhere else in the house to do suicide sprints or long jumps. Pull the car out, shut down that insulated door, and get your workout on! Garage nooks are a common feature in floor plans. Have your homebuilder and architect design one for you to allow for extra storage of your gym equipment! Then, say goodbye to the days of tripping over the baby and backing into the chair while watching P90X.
Your Workshop: Don't have a separate shop. Don't worry. Again, that's what that nook's there for. Add some base cabinets and pegboard, and you've got some much-needed working space. Plus, the garage is about the only room in the house where you're allowed to store things on the ceiling. Needing to keep your air hoses and cords neat and easily accessible? Purchase some spring-loaded reels, mount them high, and get those tools off the ground.
Guest Room: One of the neatest ideas I've ran across here lately for utilizing garage space is to turn it into a small guest room (particularly speaking of a single bay with an insulated partition wall. Run the necessary HVAC, electrical, and ensure it is thoroughly weather-sealed. Now, the out of town family can enjoy a little privacy.
From storage to family fun, there's tons of potential when it comes to utilizing wasted space in your home. What are some other uses you can think of for your garage?